---
ONESTEPCHECKOUT

Magento Live 2019 is the biggest Magento event in Europe, on a par with the legendary Magento Imagine event in the US. We've been to Imagine and various European Magento events since 2010 so it makes sense to attend this one, one year after the announcement of the acquisition by Adobe.
What is very special this year is the Amsterdam location. Last year's event was held in Barcelona where Magento has an office and where the sun always shines (except for the first day of the conference) and temperatures are mild in Autumn.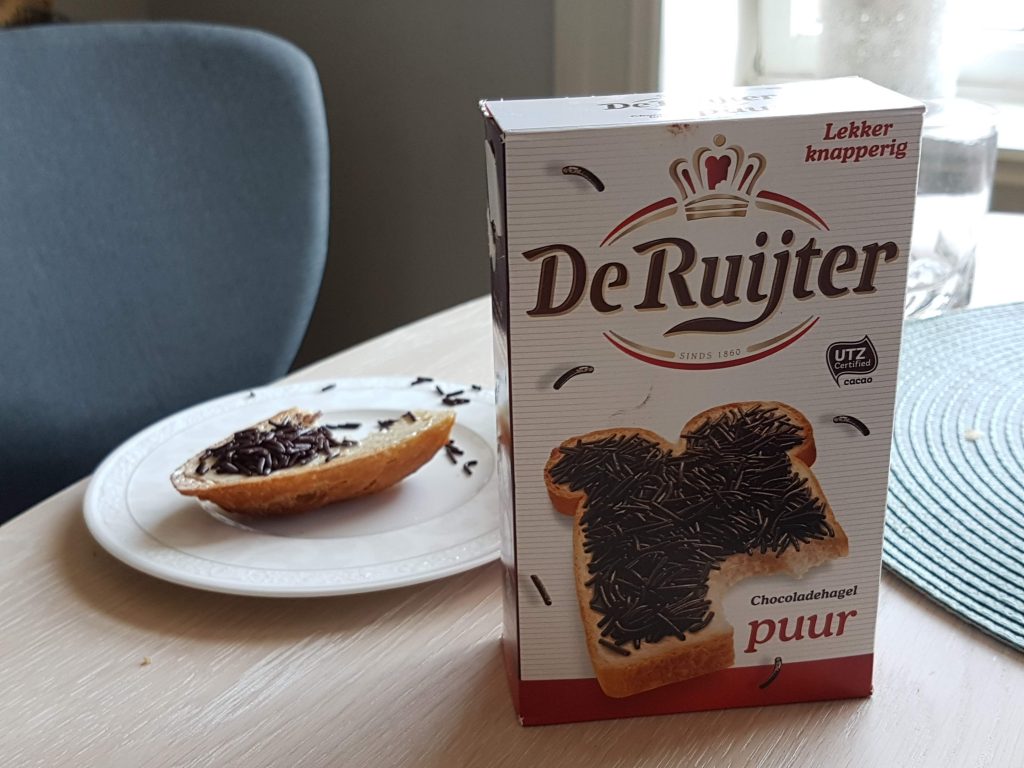 By picking Amsterdam, we feel that Magento is recognizing how strong is the Dutch market and that beats a grey and wet weather. The Netherlands is certainly our #1 market and has the highest number of Magento shops and certified Magento developers per capita. As such, one of the things we are looking forward to is to connect with our Dutch partner agencies and customers, who have been early adopters of our product for Magento 2.
Aside from the "Hallway Track" where we meet other partners, Magento friends, fellow ExtDN members, and potential customers, we are also quite excited by the speaker line up which is nicely diverse this year and promises to be pretty inspiring.
Culture wise, we don't enjoy Stroopwaffels that much but we love our Hagelslag and will be stocking up!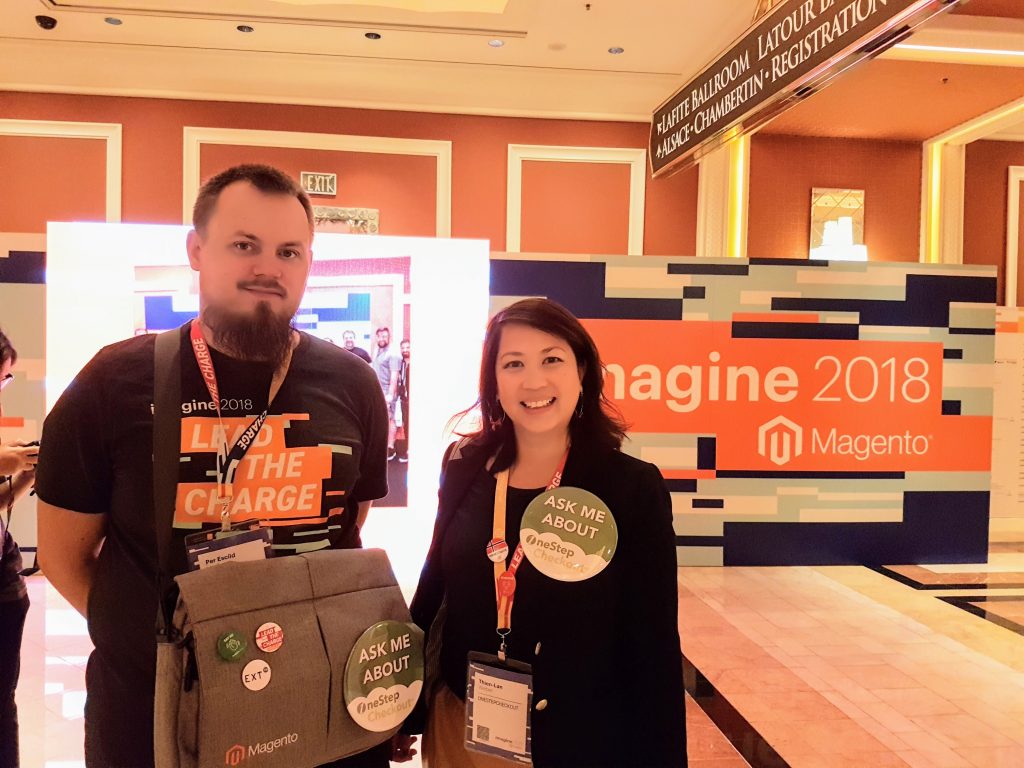 Look for Eskil and Thien-Lan, you can't miss their big button badge (best icebreaker ever)

---
YIREO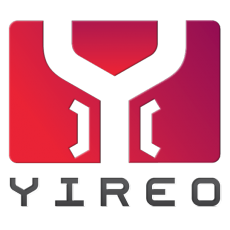 For many Magento fans in Europe, Magento Imagine has been out-of-reach due to travelling time and expenses. But with MagentoLive Europe, everyone in the EU gets a chance to meet up with everyone in the Magento ecosystem, including the new Adobe peeps. There are many changes coming up in the Magento ecosystem – headless, the Adobe acquisition, the refactoring to services, the shift towards enterprise. And every single change in that ecosystem is a solid reason to attend MagentoLive.
Of Yireo (which is not a big company), Jisse Reitsma will be attending the full 2 days of MagentoLive. Jisse was thanked three times for his activities in the community with a Magento Master award (not to be confused with the Magento Bastard award that he created himself) and is active with advocating better developer practices throughout the ecosystem – through conferences, training, hackathons, blogs and tutorials. And at a major Magento event like MLEU, the fact that so many major Magento players are gathered in a single place definitely leads to productive and interesting discussions.
At MagentoLive, you will find Jisse having numerous discussions with numerous people in the community – on his topic list are MFTF, PWA Studio, React/Redux/GraphQL in general, VueStoreFront, ExtDN, extension best practices. Do grab his attention to discuss tech stuff with him. Also, he is most likely going to co-lead one of the DevExchange discussion tables on the second day of MagentoLive (October 23rd).
---
FIREBEAR

The second MLEU event Firebear team to attend, and the second event after Adobe's acquisition. Coincidence? We don't think so.
The first visit was filled with the joy of meeting partners, chatting on the future of Magento ecosystem, and discussing opportunities with ExtDN.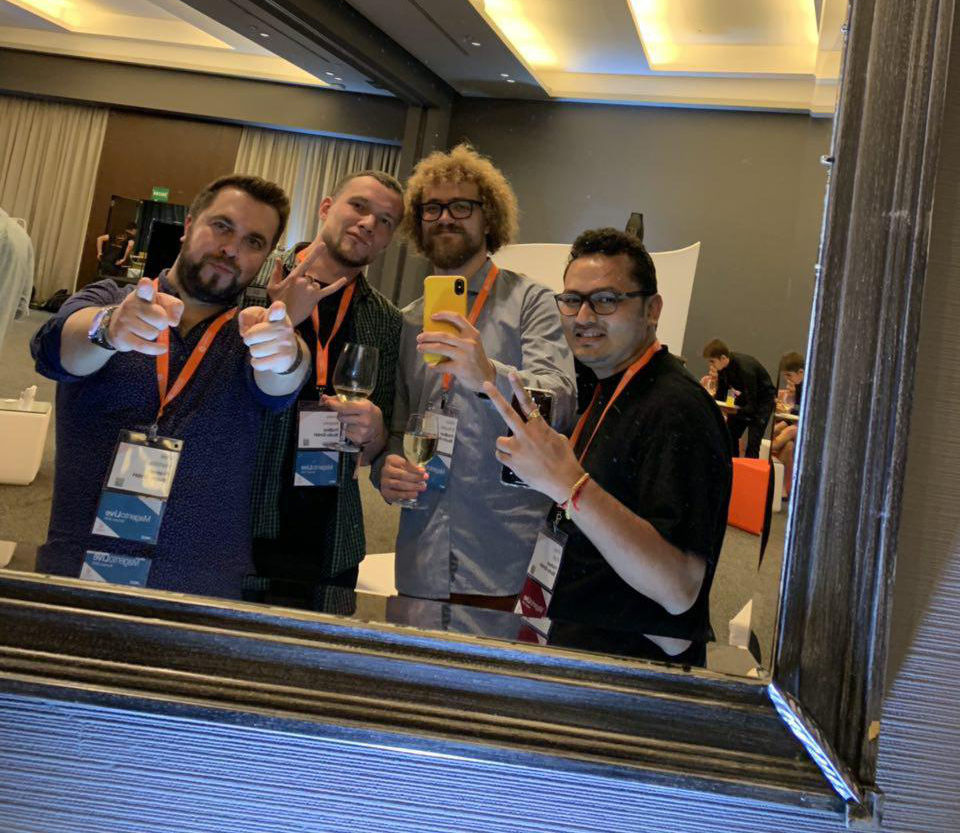 This year, as a proud member of ExtDN, Firebear team will be looking forward to discussing all the major topics of interest that filled 2019, data import and export processes, and chatting some more about Magento 2 future.
Will be bringing fire, and trying to catch up with all beautiful representatives of Magento community. 'Magento is my passion' motto should live on.
---
INTEGER NET

Some events are a yearly must-have in our calendars. One of them is MagentoLive Europe, as it brings together people from all over Europe who share a profound interest in Magento.
This year's edition is hosted in Amsterdam in the Netherlands – what a fitting country for MagentoLive Europe! The Dutch are known for their positive attitude towards innovative solutions which is the right setting for Magento.
Our team at integer_net will be represented by four of us: Our two Magento Masters Andreas von Studnitz and Sonja Riesterer will be there, joined by Christian Philipp and Willem Wigman.
There are a lot of side-events surrounding the actual conference days, e.g. Contribution Day on Monday. These gatherings are an ideal setting to meet like-minded people.
Here's our tip for all conference attendees: stay long enough to attend DevExchange on Wednesday afternoon. We know from last year's experience that DevExchange provides a great opportunity to talk to peers about technical or personal topics. Each table has its own predefined theme. This year's suggestions range from payment solutions to agency life. Non-devs are welcome, too.
If you are new to the Magento community or feel a little lost in the midst of so many people, Sonja offers to be your conference buddy at MagentoLive.
---
TIG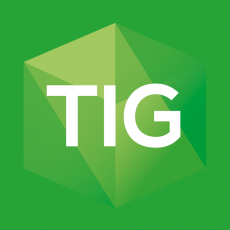 During MagentoLive Europe, Magento fans of the whole world gather in Amsterdam to talk about the latest software news. With its rich history as an international trade hub, Amsterdam is the perfect place for an e-commerce event. We're not surprised Magento has chosen our artistic capital city for this year's European event.
As one of the biggest Magento enthusiasts, we've attended several Magento events throughout the years. Among them of course the magnificent Magento Imagine, in Las Vegas. With Magento hosting Magento Live 2019 in our backyard, it's only logical that our team also attends MLEU.
We're sending our prettiest Magento specialists to attend MLEU 2019. Meet Robert, Vincent, Daan, Dennis, Mickey and Kevin on both event days. Some of our team members will only attend one day, but we will make sure there is always one TIG-er to greet you!
Since we aren't the once to sit still, we're most excited about the Hands-on Lab where we hope to learn everything about the local development for Magento Commerce Cloud. Of course, we're also excited to meet other ExtDN members and expand our network. Fair enough, beer and bitterballs are also nice!
Fancy meeting us? We'll see you there!
---
EBIZMARTS

This is a MUST ATTEND event, I've been to pretty much all major Magento events and let me say that the former Magento Live UK and the new Magento Live Europe are my favorites, IMHO, this is where the Magento Community seriously started rolling. This year in the Netherlands means a lot since it's a country that breathes Magento since the very early days.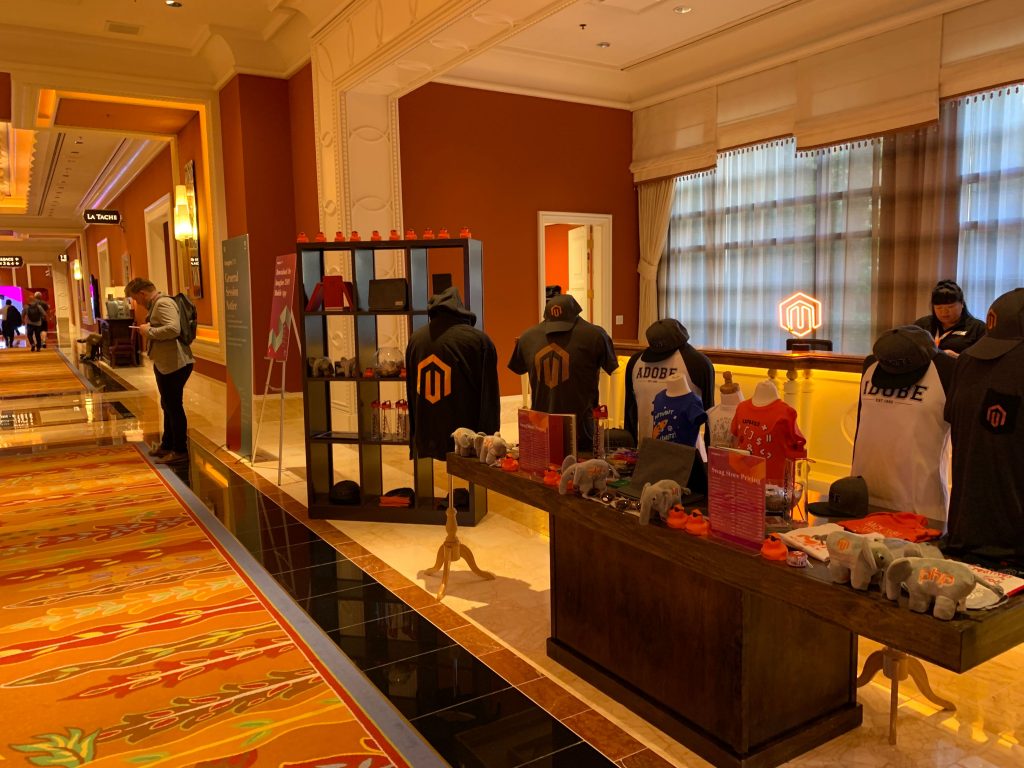 Ebizmarts POS will be present with a booth and also powering the official Event Swag store as we've been doing for years now at Imagine. 6 of our staff will be attending, we very much look forward to meet our old time pals, but specially hoping to meet a bunch of new friends.
And last but not least, after MLEU the party is not over, see you all at MMES!
Cheers!
---